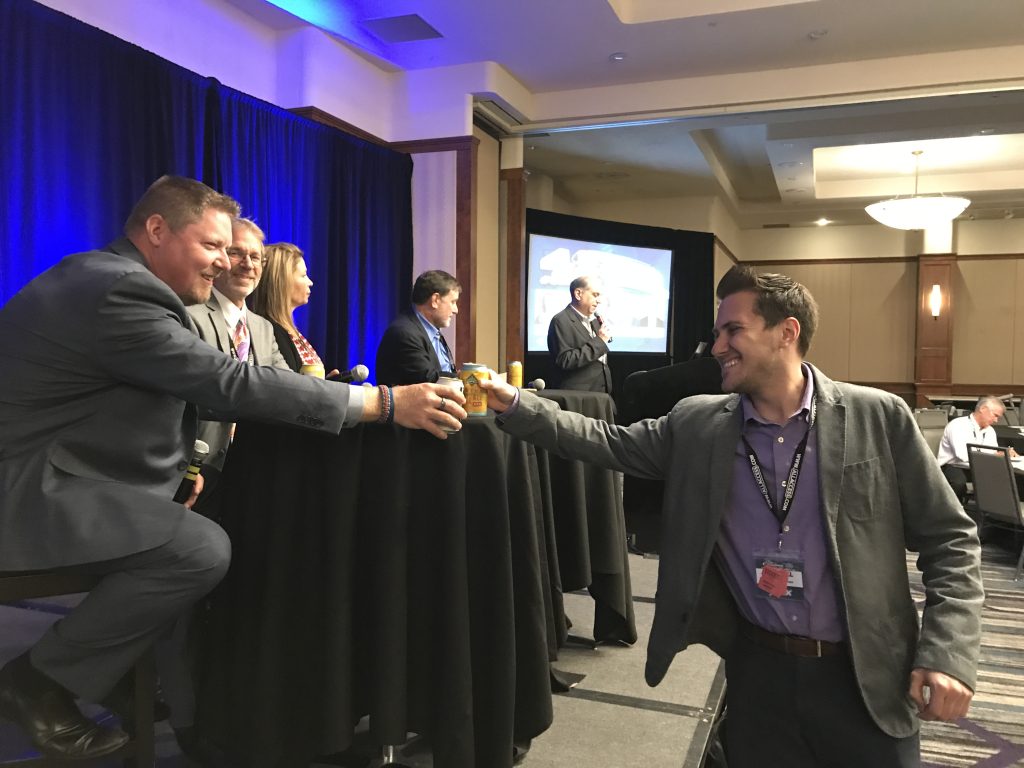 l-to-r Jeff Wright, Duke Wright's Midwest Communications and Max Kachinske
Tues. June 20th, 2023
Workshops throughout the afternoon will be held, followed by the #Conclave45 Welcome Party!
Stand by for details.
Wed. June 21st, 2023
After breakfast – Conclave 45 will commence with the annual Ask Me 'Almost' Anything.
Understanding media use and the fundamental changes happening at the local level is critical for everyone in radio.
From how to differentiate in the sea of audio and digital sameness, to new ways of increasing ratings and revenue, whatever is on your mind, here's your chance to ask leaders who are standing out.
The Conclave is like a leadership day camp with conversations around:
Local Is Radio's Crown Jewel; Focus On Creating More Memorable, Meaningful Moments
Media Consumption Patterns & Trends
Reaching, Recruiting & Retaining Talent
Programmers: How To Collaborate With Sales And Generate Revenue
The Lost Art Of Coaching; On-Air and Online
As Social Media Evolves, So Should Our Approach
Promotions: The World Is Unmoved By Your Prize Wheel
Digital: It's Not A Millennial Thing; It's a Mindset
How To Identify Your Brand's Main Elements To Differentiate From Distraction, Resonate, and Cultivate Relevancy.